From luxury homes to downtown lofts, the city of San Antonio has plenty of housing opportunities that are bound to fit any taste and budget. If you're looking to relocate to the city in the future, here are some of the trendiest neighborhoods to consider when moving to the San Antonio area.
1. King William
Located south of downtown, the King William neighborhood is an affluent community of young and middle-aged professionals who enjoy a quiet atmosphere, tree-lined sidewalks, and serene city streets. Many of the immaculate ranch-style homes and bungalows in the neighborhood have been around since the 1800s. The average cost of one of these colorful and trendy homes is around $650,000.
2. Downtown
Downtown San Antonio is filled with apartments and condos with price tags averaging around $800,000. The location is perfect for individuals that enjoy an active lifestyle, who want to be close to popular attractions such as The Alamo, the Shops at River Center, and Pearl Brewery. Although the downtown area can become a little crowded with tourists, living in the heart of the city also allows residents to enjoy a big city lifestyle.
3. Monte Vista
Monte Vista is a historic neighborhood that's located near the downtown San Antonio area with an average housing price of $745,500. This affluent district is home to middle-aged families, retirees, and young couples who crave a laid-back lifestyle and is close to neighborhood zoos and parks. Once night falls, the family-friendly community becomes blissfully silent and is perfect for smaller children who regularly attend school. While Monte Vista caters to a quiet life, there are a few fun bars and late-night restaurants in the area.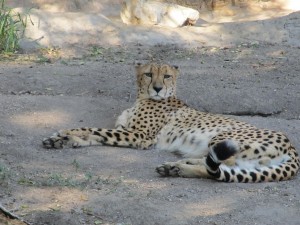 4. Alamo Heights
Alamo Heights is one of San Antonio's most popular neighborhoods, especially among families. Not only are the homes in the area superb, but the neighborhood is bustling with activities for all ages to enjoy. With great restaurants, art galleries, landmarks, parks, and the San Antonio Zoo, Alamo Heights is a coveted place to call home. Housing in this area ranges from around $300,000 to well over one-million dollars.
5. Northwest
Another affluent and trendy San Antonio neighborhood is the Northwest side of town. Here, you'll find The University of Texas at San Antonio, the Medical Center District, and the South Texas Medical Center. The neighborhood is filled with CEOs, business owners, corporate workers, doctors, lawyers, and an extensive list of who's who among San Antonio residents. And with an average housing price of $550,000, it's easy to see why it's a hot spot in the city of San Antonio.