If you're looking for a place to raise your family, or just want to live in a city that has more than enough entertainment and leisure opportunities, then San Antonio is the perfect destination. The best part about making this move is that it'll be easy on the wallet. Not only are there many affordable housing options in San Antonio, but living costs are lower too.
It's also a great spot for families who want to up their quality of life. There are plenty of things to do in the city and even more family-friendly neighborhoods that offer affordable housing options. If you have children, there are nearly 15 amazing public schools in San Antonio, which means no matter which neighborhood you end up in your kids will be getting an excellent education.
Sights of San Antonio
It's hard not to talk about San Antonio without referencing its most historic landmark. As the home of Misión de San Antonio de Valero, or more popularly known as "The Alamo", the city plays host to tourists who visit the now Texas-history Museum to learn of its legacy in the Texas Revolution. Nestled in the heart of downtown San Antonio, The Alamo is surrounded by neighborhood favorites that share a rich history with the UNESCO World Heritage Site.
Just a couple of blocks away is the River Walk where you can step aboard a Go Rio river barge for a tour of the city's rich history. River Walk is also a perfect place to walk, hike, or bike by the riverfront which is a perfect way to spend time with the family. The rest of downtown is even more exciting with museums, playgrounds, shops, and theatres to keep everyone entertained.
Your Choice of Neighborhood
San Antonio is also rich in demographics, although maybe not as culturally diverse as New York City it still boasts neighborhoods for any family to find a place to fit in and get away from the hustle and bustle of the city proper.
North Central
Upscale neighborhoods are located in North Central SA and include Castle Hills, Hollywood Park, Elm Creek, Inwood, Stone Oak, and Rogers Ranch. As well as the upper-middle-class neighborhoods of Deerfield, Churchill Estates, Hunter's Creek, Oak Meadow, and Summerfield.
Northwest
The Northwest side boasts San Antionio's academic center with the main campus of the University of Texas at San Antonio, the University of Texas Health Science Center at San Antonio, and the Northwest Campus of the University of the Incarnate Word.
West & Southside
The West and Southside are predominantly Hispanic and Latin American but have neighborhoods that are considerably diverse such as Avenida Guadalupe, Collins Garden, Las Palmas, Prospect Hill, San Juan Gardens, Loma Park, Loma Vista, Memorial Heights, and Westwood.
Eastside
And finally, the Eastside has the largest concentration of African American residents. It's also where the three major sports centers of San Antonio are located, namely the San Antonio Stock Show & Rodeo, the AT&T Center, and the Freeman Coliseum.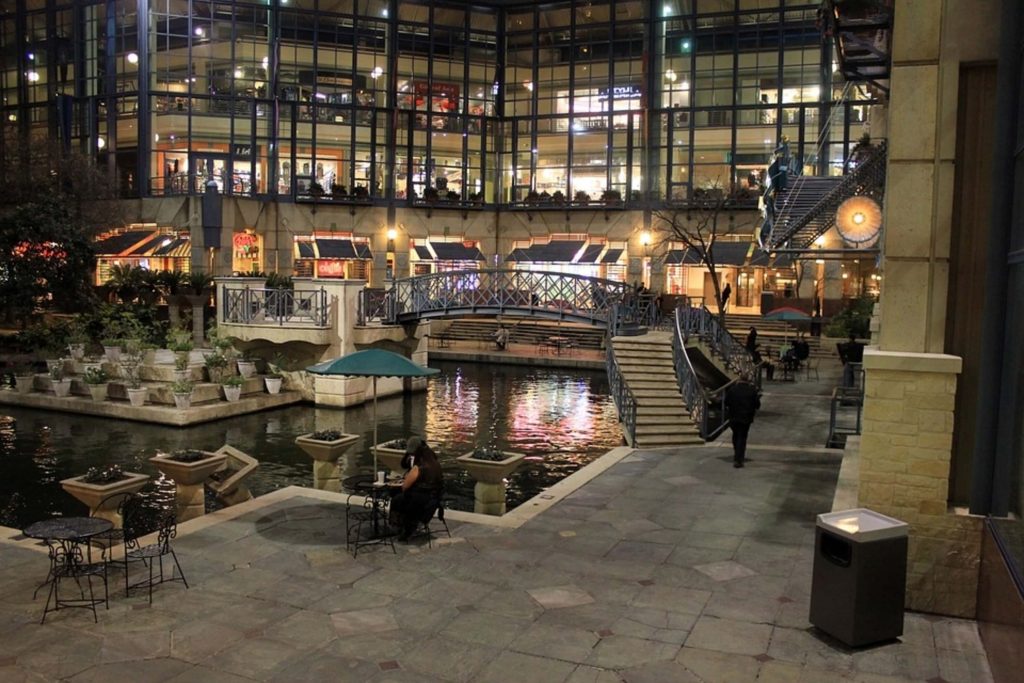 Moving From New York
If you've grown up all your life in the Big Apple and are considering moving to San Antonio for whatever reason, just keep in mind that the two cities are worlds apart and you may be in for a shock. That's not to say that moving to San Antonio is a bad idea if you're moving to get away from the high pace of New York and settle into somewhere that's a bit more mellow, then San Antonio is going to be a great move.
There are still tons of things to do and a lot going on all over town, but it won't get overwhelming like The City That Never Sleeps. San Antonio is also a great place to raise a family while still being within the excitement of a metropolitan city. Not to mention, that the general cost of living is much lower compared to New York, and even compared to other cities of the same size, San Antonio is in the ranks of affordable places to live. The costs of living are lower than the national average in every category and even less expensive than cities such as Detroit, Dallas, Phoenix, Philadelphia, and San Diego.
Best NYC Movers to Hire
Now that you've made your decision, getting to San Antonio is a whole other matter entirely. No one likes moving, and just relocating across town is already a cause of stress for many families. But moving across state lines is on an entirely new level. Fortunately, several movers operate in New York and can help you get relocated into San Antonio.
The Movers NYC
The Movers NYC
1147 Broadway #2
New York, NY 10010
(212) 253-8968
www.moversNYC.com
Having been in the business of moving families and businesses in and around New York City for the past 2 decades, The Movers NYC are veterans in the industry. Located in Manhattan they have all the services you'll need to get packed up and moved to San Antonio even if it's on short notice. The Movers NYC promises to work on the details of your move and will strive to get things done right. You can find more information on the website www.moversNYC.com or give them a call at (212) 253-8968.
Roadway Moving
Roadway Moving
845 3rd Ave 6th floor
New York City, NY, 10022
(212) 812-5240
www.roadwaymoving.com
Another great mover you can rely on to get you from New York to San Antonio, Roadway Moving boasts an on-time delivery rate that's better than Amazon. It has a fleet of a hundred trucks, trailers, and vans that are all under 5 years old, cleaned, and well maintained for the long-distance trip. Rodaway Moving offers free quotes on their website www.roadwaymoving.com, or you can also call them at (212) 812-5240.
Piece of Cake Moving & Storage
Piece of Cake Moving & Storage
287 Park Ave S
New York City, NY, 10010
(212) 651-7273
mypieceofcakemove.com
Located at 287 Park Ave S, New York City, Piece of Cake Moving & Storage is a moving company and not a bakery – just to be clear. It offers full-service moves that'll get you from the Big Apple to anywhere in San Antonio with little fuss and stress. It has a wide range of services that you can check out on the website mypieceofcakemove.com and see what other customers are saying about them. If you want your move to be a Piece of Cake, give them a call at (212) 651-7273.
A Whole New World
No matter where you're going, whether San Antonio or otherwise, it'll always be a lot different than whatever you've experienced in New York. It's safe to say that the densest city of America is unique amongst any other city across the nation or even the world. But obviously, it's not for everyone which is probably why you're making this decision for yourself or your family's sake as well. San Antonio is a great option for individuals and families looking for a change of pace and scenery, with little to get bored with and lots of opportunities for the weather stage of life you're going through.